STONE & Digital Dave Back on the Radio- 93.3  WVFT-FM
Donald Trump Presidency Paying Dividends As Escondido police agree to cooperate with immigration authorities, win $250K federal grant!
A willingness to cooperate with federal authorities on immigration enforcement was a big driver in determining which local law enforcement agencies would get a slice of $98 million in federal funding to hire additional officers. It is a move that aligns federal dollars with the Trump administration's tough immigration agenda.
The Escondido Police Department was the only local agency on the list of 179 nationwide to make the cut this year with an award of $250,000 — enough to pay for two additional full-time officers for three years.
———
Donald Trump suggests Joe Scarborough killed intern!
President Trump suggested on Wednesday that MSNBC host Joe Scarborough should be investigated for murder.
"So now that Matt Lauer is gone when will the Fake News practitioners at NBC be terminating the contract of Phil Griffin? And will they terminate low ratings Joe Scarborough based on the 'unsolved mystery' that took place in Florida years ago? Investigate!" Trump tweeted Wednesday morning.
In 2001, when Scarborough was a GOP congressman from Florida, his 28-year-old intern Lori Klausutis was found dead behind a desk in his district office.
An investigation found no evidence of foul play, and the medical examiner ultimately determined that she passed out because of a heart condition and hit her head on a desk, according to the St. Petersburg Times.
Scarborough, who was never a suspect in the investigation, took Trump's accusation in stride.
"Looks like I picked a good day to stop responding to Trump's bizarre tweets. He is not well," he wrote on Twitter.
His brother, George Scarborough, was quick to defend him, and demanded an apology from Trump.
"Outrageous reference re @JoeNBC where @potus @realDonaldTrump just crossed the line with me. I need to see a public apology to my brother Joe or else he has lost my support for good … which is saying a ton given all the support I've shown him in past 2 years," he wrote.
————————-
Donald Trump! I Challenge You!!  New York Gov. Andrew Cuomo headed to California for fundraising. A sign of presidential ambitions?
Now that Hillary Clinton's political presidential career has probably end due to the latest smackdowns. It is now fueling speculations about a possible presidential candidate runs, New York Gov. Andrew Cuomo will travel to California for fundraisers Tuesday with lawyers, financiers and entertainment industry leaders, according to sources familiar with the events.
The two-term governor, expected to run for a third in 2018, will start with a breakfast at a law firm in San Francisco, which Giants president Larry Baer will attend.
In the evening Cuomo will head to Beverly Hills for a reception with Hollywood executives at the home of Laura and Jeff Shell, Universal Filmed Entertainment Group chairman. The Motion Picture Assn. of America organized the event.
Among those expected to attend are DreamWorks cofounder Jeffrey Katzenberg, CBS Chief Executive Leslie Moonves and Disney Chief Executive Bob Iger.
——–
AL Franken Super Liberal!  Super Sexual Harasser? Super Hypocrite!
Funny Boys like Howard Stern and Russel Brand use to get away with this but not now AL.!   U.S. Senator Al Franken (D-Minnesota) has issued an apology to a woman who accused him of sexually assaulting her.
Leeann Tweeden, a news anchor for KABC in Los Angeles, says the abuse occurred during a USO Tour.
Tweeden says Franken, a former writer for Saturday Night Live, wrote a sketch for the tour in which his character kissed her on stage. Tweeden claims Franken repeatedly insisted the two needed to "practice" the kiss on stage, and at one point forcibly kissed her.
Following the tour, Tweeden found a photo of Franken groping her breasts over her clothes while she was sleeping.
"I certainly don't remember the rehearsal for the skit in the same way, but I send my sincerest apologies to Leeann. As to the photo, it was clearly intended to be funny but wasn't. I shouldn't have done it," Franken said,according to Politico.
At the time of the tour, Franken was not a US Senator. He was elected in 2008 and took office in 2009.
———————————————————
Trump Hater Puts Foot In Mouth Will Step Away From Twitter For Now!
One of the biggest President Trump bashers, Alec Baldwin announced Saturday morning that he would be stepping away from his Twitter account following backlash over his recent remarks regarding women settling sexual harassment suits in the context of Harvey Weinstein.
"It is w some degree of sadness that I will suspend posting on this a TWITTER account for a period of and in the current climate," he wrote.
"It was never my intention, in my public statements, to 'blame the victim' in the many sexual assault cases that have emerged recently," he continued.
"I simply posited that the settlement of such cases certainly delayed justice, though I am fully aware that those settlements were entered into with the understanding that settlement is wise, intimidated into believing so."  He added that his heart goes out to all the victims of sexual assault and that his foundation will continue to post on the topic of its work with the arts and environment.
Baldwin wanted to play two sides of liberalism and got burned!  Maybe we will see Donald Trump doing an impression of Baldwin back pedaling.  It seems more people like Trump's tweets over Baldwins.
---
Democratic Chaos!  Donna Brazile, former interim chair of the Democratic National Committee, said Hillary Clinton gained control of the political party before she won the presidential nomination in an effort to squeeze out Bernie Sanders.
She began investigating whether Clinton "rigged the nomination process" as emails hacked from the DNC and published by WikiLeaks last year had suggested, she said in an except of her new book coming out next week that appeared Thursday in Politico.
Brazile said she eventually discovered that Clinton had entered into a secret agreement with the Hillary Victory Fund, Hillary for America and the cash-strapped DNC that in exchange for raising funds, Clinton "​would control the party's finances, strategy, and all the money raised."
The deal also gave her campaign "right of refusal" over who would be the party's communications director and final say on all other staff.
​"The DNC also was required to consult with the campaign about all other staffing, budgeting, data, analytics, and mailings," Brazile said.​
"I had been wondering why it was that I couldn't write a press release without passing it by Brooklyn. Well, here was the answer," she said, referring to Clinton's campaign headquarters in the borough.
With the proof in hand, Brazile said, she had to talk to Sanders.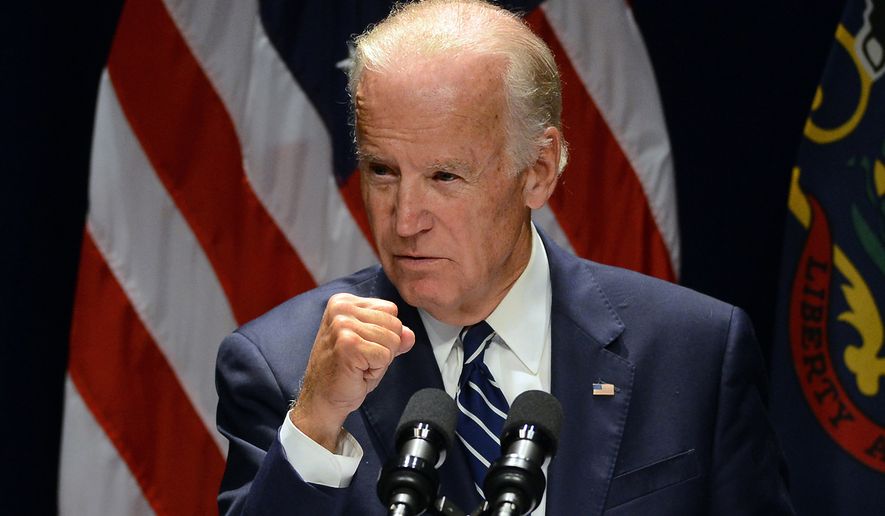 ​"I told Bernie I had found Hillary's Joint Fundraising Agreement. I explained that the cancer was that she had exerted this control of the party long before she became its nominee," she said about the September 2016 phone call. "Had I known this, I never would have accepted the interim chair position, but here we were with only weeks before the election."
She said the independent from Vermont took the news "stoically."
"When I hung up the call to Bernie, I started to cry, not out of guilt, but out of anger. We would go forward. We had to," she said.
Did VP Joe Biden realize he would be fighting not only Clinton but the entire apparatus of his own party and decide to bag it?
——-
A STONE & Digital Dave Show Exclusive! A Interview with An Intern Who Was In The Clinton Pre-mature Presidential Victory Party!
Who Yelled We Won in a Landslide? Was The Champagne Popped to Soon?  Who supposedly Cursed Trump?  What So Called  Unbiased Media Members Broke Down and Cried? What Celebrity Made trump Threats? All this on the next STONE & Digital Dave Radio Show!
——
TRUMP Basher and Morning Joe MSNBC political analyst Mark Halperin losing book deal and TV jobs over sexual harassment claims!
Political journalist Mark Halperin issued a second lengthy apology Friday night as accusations of sexual harassment during his time at ABC News continued to mount.
CNN has reported accounts from about a dozen women who worked at ABC News who claim they had been subjected to harassment, inappropriate physical contact or sexual assault by Halperin while he was political director from 1997 to 2007. One woman, who was not identified, told CNN that he masturbated in front of her.
Halperin has denied that allegation and that he physically assaulted anyone. But on his Twitter account he issued a broad apology for his behavior during his 10-year tenure at ABC.
"In recent days I have closely read the accounts of women with whom I worked at ABC News," Halperin wrote. "I have not read the accounts looking for discrepancies or inconsistencies. Instead, in almost every case, I have recognized conduct for which I feel profound guilt and responsibility, some involving junior ABC News personnel and women just starting out in in the news business."
—–
Donald J. Trump!
On October 22 at 5 PM  EST on WVFT 93.3 FM, A  Special Sunday Edition of the
STONE

& Digital Dave Show
featuring: 
DONALD TRUMP'S REVENGE SEGMENT- the Counter Puncher!
What has been suppressed in Donald Trump for Years? An Exclusive! Find out on 10/22/2017 on the STONE & Digital Dave show!
———
Chelsea Handler, Fake Tears Chuck Schumer, and Hillary Clinton have what in common? Besides being absolute Dullards! Gun Control!
These (not to be redundant) Idiots want to ban all guns/weapons to save more lives each year. Or something like that. Who can listen to those dweebs? Let's face the facts if they truly cared about the USA mortality rate and the high causes thereof it would not be Guns. Fact: 10,000+ Americans are killed by gun violence each year. But Fact: 30,000+ Americans are killed by car accidents and 1.3 million are injured or killed by cars each year in total. The difference between Gun and Automobile carnage is staggering. Not a peep from the Far Left and the Alt Left ergo our above pictured friends. So if it is not really about death and numbers thereof, then what is it about? Janet Jackson said it best, CONTROL! So according to their logic we should ban all automobiles and driving because all the death and carnage it causes. Not to mention Drunk Driving, ban alcohol. Oh we did that didn't work.   Big white panel vans too because some moron might use it as a weapon. Right? Wrong!!! These are the people who want to save innocent lives from being killed with those horrible guns. But in the very next breath they say it's ok for a metal hook to remove innocent lives over a million each year by ABORTION! I think I smell a few hypocrites or just plain stupid, crazy logic.
Hillary and Bill go to Haiti
Hillary Clinton mentions in her new book something about a voodoo doll. We might think she was kidding but there are some politicians that have admitted to using the black arts as a way of thwarting their opponents. Do we think it odd that Bill and Hillary made a special trip to Haiti? Hmmmm I wonder did she pick up any tips from the Voodoo capital of the world. Oh come on, really, no, maybe! Well his hair did fly up and almost off. Bad glue or VooDoo?

Hillary Clinton's book signing was as insufferable as you'd expect. "Strictly a Money Making Venue"!
The Hillary Clinton Rules at her Book signings: No other books or memorabilia please. Posed photos or selfies will not be taking place . . . Book purchase and wristbands are both required to meet the author, no exceptions. Customers without wristbands will not be allowed to participate in any capacity."
There was no charge for this signing but her future plans consist of not only purchasing her book but a head fee. This serves two purposes: To make sure "What Happened" debuts at No. 1 on the bestseller list and to line Hillary's pockets. (At least she wasn't surcharging $89-$3,000 per head, as she is at forthcoming events.)
At this NY Book signing Amid wild applause, Clinton made her way up to a raised platform, and then . . . she sat down and started signing. No hello to the crowd, no thanks for the hours of waiting — let alone decades of support — no apology for or acknowledgment of being an hour late, or losing the most consequential election in American history. Not a single word. She just started signing.
Donald Trump, Bernie Sanders, James and the loyal and faithful Democrats just continued to make this woman who still has no message even wealthier in defeat.
—–
Ex- FBI Director may be going to Jail?

Comey said under oath that he only cleared Hillary after the FBI interrogated her on her emails. Well experts said Comey had already fired off a memo clearing Ms. Clinton of all allegations. Hmmm sounds like a lie to me from Mr. James Memo Comey. Lock him up?
Remove those vile symbols of slavery! Right? Wrong!
Go ahead and erase all signs and symbols of negative history. Sure anything that has to do with slavery we should destroy any signs of that part of history. But where do you stop? I know anyone who owned a slave we should eradicate that person or any image no matter the origin, Right? Nope! Because if you do that you would have to wipe out recorded history back to the B.C. days. But if we do, we should start with that very dollar bill in your wallet. That's right! Turn to the back of your dollar bill and you will see a symbol of a slave built pyramid. Not to mention the slave owner on the front of the dollar bill.  I suggest if that sign bothers you send those vile bills to me and I will take care of getting rid of them. See if society wants to remove all history they don't agree with then there would be a big chunk of history that could be repeated because no one knows how bad it was, we would have no record of it. Stupid? Ya think?
STONE & Digital Dave Back on the Radio- 93.3  WVFT-FM
                 Who knew? Obama did in 2014!
Let's face it the Russian probe is a joke that is wasting millions of tax payer's dollars. The left's on going call for this probe is smoke and mirrors to stall Trump's presidency. The report that ex-president Obama knew that Russia was working to hack and influence the 2016 election and he did nothing to stop it, says what? Well if he knew then the DNC knew and in turn Hillary Clinton knew. But the DNC and Obama were so certain of a Clinton win they did nothing. Now they are crying foul but it is too late the horse is out the barn. All the Dems can do now is try to block and confuse with no power in government. Well at least it is nice to know Clinton will never get into office again. Or will she? Chelsea 2020?
Congress Moves to Demand Hillary Special Prosecutor!
A bombshell letter sent by the Chairman of the House Judiciary Committee, and explains how Rep. Bob Goodlatte has been joined by every Republican on the Committee in a political maneuver that could unearth Hillary's deepest secrets. Clinton has been heard saying.  Stop the Donald Trump witch hunts because this is only going to make the republicans focus on her.  She stated greater focus is needed on the mid-turn elections.
——
Chris Evans slams Donald Trump as a 'reckless moron'
Another Hollywood Liberal just can't keep their mouth shut and enjoy the riches of acting or supporting worth causes? 
Evans keeps lashing out at President Trump  calling him a "reckless moron" on Twitter.
The "Captain America" star was apparently fired up after White House Press Secretary  Sarah Sanders said during a briefing on Monday that POTUS' remarks to Long Island law enforcement Friday were a "joke." His direct quote  "You reckless moron. Do you have any idea what you're encouraging? You think a 'joke' makes it ok??  ZERO societal awareness and understanding."  If Evans keeps this us there might be some backlash at any future captain America Movies.
———
Donald Trump ranked himself 2nd on a list of most 'presidential' presidents Rips President Obama!
"It is much easier to act presidential than what we are doing here tonight, believe me," Trump assured his audience. "With the exception of the late, great Abraham Lincoln, I can be more presidential than any president that's ever held this office."
Well then.  In one interview when asked where he would put President Obama? He sighed "Don't make me laugh!"
Lincoln has frequently been singled out for praise by Trump and used as a point of reference when he is when pondering the impact of his own presidency.
——–
Why not us?

Last weekend I had a spirted conversation with a respected colleague and I asked him name some of the major achievements of president Obama. He could only think of one and that was the bail-out of the big car companies. I said to him that help who? I told him it would have been better to give every tax paying citizen a check for $150,000.00 and bail out the people who really need it. In a huff he said that 60% of the people would quit their jobs and waste the money on drugs and bad wasteful spending. I told him he was crazy because some countries already do this in sharing oil profits with their citizens and most of the countries have the lowest unemployment ratings. Below is a list of some of those top countries who pay their people. Why not us?
By Digital Dave America's Voice of Reason
Norway – Nov 27, 2014 – There, oil generates revenues that make the governing elites … leaders' handouts or upon trickle-down economics for their share of what is left. …. That is the equivalent of some $170,000 for every one of the country's citizens.
Saudi Arabia – In the aftermath of the mass unrest in the poor countries of northern Africa and the Middle East, King Abdullah of the rich oil country Saudi Arabia quickly decided to distribute over $130 billion, which equals the amount the country earns from oil export in eight months, through various grants and programs.
Angola – is the second largest oil producer in sub-Saharan Africa and one of the … Many of their citizens face continued poverty with little prospect of a … have increased many countries' resource revenues, both as a share of the budget
Russia? – $100,000 Aug 30, 2016 – for every Russian and a share of oil revenues … Naturally, oil firms want to make a profit. … Let's build a country that listens to its people!
USA – Not so much…
Morning Joe = Morning Skirt Chaser!
Joe Scarborough, host of MSNBC's "Morning Joe," announced on CBS' "The Late Show with Stephen Colbert" Tuesday night that he is leaving the Republican Party to become an independent.
Scarborough, a former GOP congressman from Florida, revealed the reasons behind the move, saying he believes the Republican Party has "betrayed their core values."
Ever since this skirt chaser has left his wife and hooked up with his co-star he has become a P-Whipped bleeding liberal like her. Morning Joe has sold out!
No excuse Republicans, the health care bill should have been perfect by now. How long have we had Obama Care? Years! The republicans were sitting on their hands and now a few bumbling idiots will hold up the new bill for who knows how long. Hey here is an idea why don't we model our health care like the countries with the best health in the world. It couldn't hurt since we are ranked 27th in the world as to health care. Ya think!
So man-o-man I was watching the OWN network don't ask me why and I saw this show called Queen Sugar. A show Produced by Oprah not worth watching. I saw two things one was a commercial about a transgender teen called Jazz who is about to get a sex change. Then on the sugar show it had a little black boy about 6 or 7 in pink stripe PJ bottoms and a purple shirt playing with his white barbie doll. To make things worse they were eating out and the boy was playing with the doll at the table and the waiter said to him you should be playing with a transformer toy as to say what's up with the girl doll kid. Then the black father gets mad and won't tip the waiter for telling his kid stop playing with girl dolls. At this point I'm shocked that on OWN she Oprah is promoting for parents to define their young young children's gender of choice or sexual orientation. The last thing young children need is that type of confusion in their young life. Hey people are what they are but to force that issue on a child just because the parents wanted a girl instead of a boy is just plain wrong. The LEFT is going too far.
Even more disturbing than the above photos is the left Democratic Party trying to defuse and wreck president Trump's agendas. I know, I know the Republican Party did the same to ex-president Obama but not in conjunction with news media and the press. You'd think that the left would realize how it felt to have government bottled up because of the opposition. No lesson learned. Media and News groups should be ashamed of fake news and helping in the left's game plan. So much for unbiased objective news.
It is amazing when violent actions take place by left supporters and the leaders of the Dems don't have any comments to try to stop these vile actions. Where was the Hillary, Obama, Bill Clinton and all those stars and left supporters' comments on the recent shooting by their brother in arms? Disgusting and unacceptable by either party.
Really? In Brooklyn NY, A library has sanctioned,approved and promoted a reading club where men in drag read to little kids. And you wonder where tax money is going to?
e