STONE & Digital Dave Back on the Radio- 93.3  WVFT-FM!
Megyn Kelly May Be Eyeing  & Scheming For Matt Lauer's 'Today' Show Gig!
Megyn Kelly who has failed in her 60 Minutes like magazine show and is failing now on her Today Plus talk show is begging, pleading and even conniving to get Matt Lauert's  old job.  She feels this is one job for her at NBC that is foolproof and she can't fail at!
Allegedly she has been lobbying and has even been figuring out who NBC might be considering so she could combat them.  Even though, NBC is seeking a male replacement for balance, chemistry and to help attract the female audience.  Kelly, feels she can be the strong female role model and can overload the show a bit more with male features and contributors!
——–
Matt Lauer's alleged history of sexual misconduct following 'Today' firing!
While there were rumors that Matt Lauer might was a  more than transvestite and had been transitioning to a woman the latest bomb shell was Launched.  Matt Lauer might be to much man as he is now accused of sexual misconduct!
    
Following NBC News Chairman Andy Lack's announcement on Wednesday morning that Matt Lauer had been fired from NBC News, more details have emerged on the longtime anchor's alleged history with sexual misconduct.
According to a handful of journalists on Twitter, multiple outlets had been working on exposing Lauer's behavior for months. Elizabeth Wagmeister of Variety, Yashar Ali of HuffPost and the New York Times are all reportedly working on exposés that would ultimately shed light on the former "Today" anchor's past.
And, if top executives at NBC News knew about the stories — or of Lauer's behavior — People reports that the actual employees of "Today" were completely blindsided by the developments.
"It's like a death in the family," a source told People. "Everybody is crying. No one knows what t happened. It came out of nowhere. Everyone wants to know what is going on. Matt was really popular around here."
Savannah Guthrie, who also was completely unaware of Lauer's alleged behavior, delivered the news to "Today" viewers on Wednesday morning while holding Hoda Kotb's hand.
"We just learned this moments ago, just this morning," Guthrie said. "As I'm sure you can imagine, we are devastated and we are still processing all of this."
"I will tell you right now, we do not know more than what I just shared with you," she said. "But we will be covering this story as reporters, as journalists. I'm sure we will be learning more details in the hours and days to come, and we promise we will share that with you."
Matt Lauer had been a co-anchor on the "Today" show since January of 1997.
——-
The War on Men is Here! Where Does it Stop?
Woman claims she was sexually Harassed by her Husband?  Now how Are the courts going to figure this one out or the law?  It keeps going round and round!  And no they are not divorced they are still in semi a harmonious marriage..they cliam? 
—————————————
Bruce Springsteen is Bleeding the Pockets of the Common Man with High Priced Broadway Tickets! But Is the Payoff of His Greed Bad Health?
Pals fear the worst as he adds more shows!  Bruce Springsteen: Ailing Rocker Running Himself Down On Broadway. Bruce Springsteen has been ravaged by a debilitating back injury, and friends fear the aging rocker — who already has to rely on cue cards — is "working himself into an 
early grave!" The 68-year-old appeared pasty, pale and sickly after a recent Broadway performance.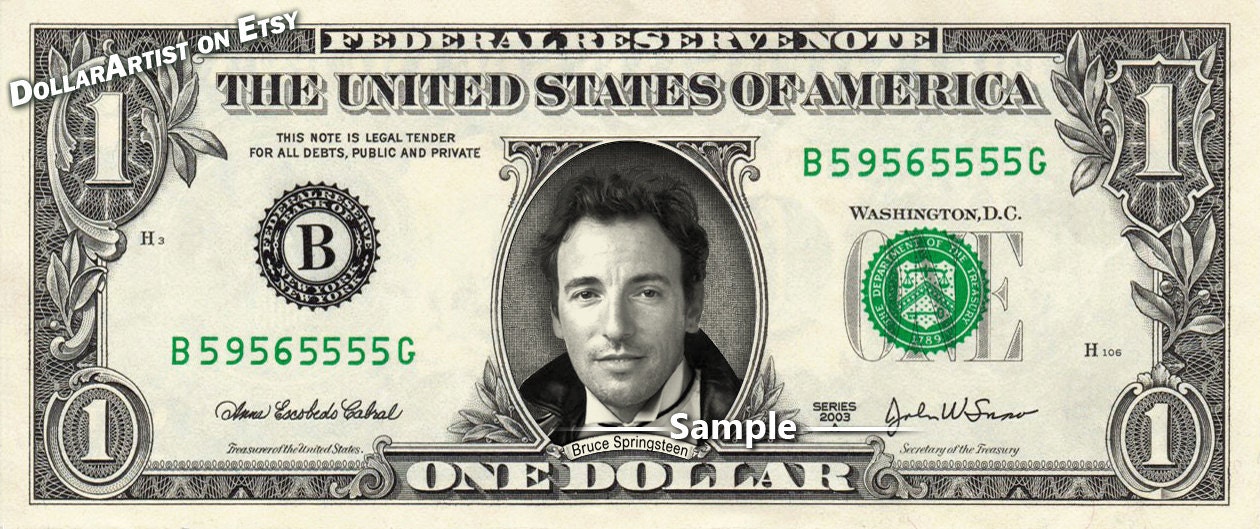 "Bruce doesn't look like he's in good health, and loved ones are seriously concerned he's not taking care of himself," dished a source.
"His Broadway show is only two hours long, giving him a chance to be off his feet for a bit and allow his back to heal.
"But Bruce has now an ELITIST has added more dates to please his fans, who are common people but can't afford the high prices. So he is appealing to the elite base who can and forsaking the working class who supported him and helped his career.
——-
SEACREST OUT?  E! investigating Ryan Seacrest misconduct claim!
Cable channel E! is conducting an internal investigation into an allegation of misconduct against Ryan Seacrest.
The allegation stems from an alleged incident reported by a former stylist who worked at E! News when Seacrest worked there. The incident, the details of which are unknown, is alleged to have occurred roughly a decade ago.
"Recently, someone that worked as a wardrobe stylist for me nearly a decade ago at E! News, came forward with a complaint suggesting I behaved inappropriately toward her," Seacrest said in a statement Friday. "If I made her feel anything but respected, I am truly sorry. I dispute these reckless allegations and I plan to cooperate with any corporate inquiries that may result. I treat all my colleagues with kindness, dignity, and understanding, as this is a principle that's core to who I am. Throughout my 25 years in the entertainment industry, the majority of my co-workers have been women, and I've endeavored to foster a positive work environment of mutual respect and courtesy, as that's how I believe it should be. I'm distraught that anyone or any situation would call that into question. I'm proud of my workplace reputation, and believe my track record will speak for itself. I'm an advocate for women. I will continue to support their voices."
A spokesperson for E! did not immediately respond to a request for comment.
Seacrest is a multi-hyphenate producer and host. He currently co-hosts "Live With Kelly and Ryan" weekday mornings on ABC and is slated to serve as host of that network's upcoming revival of "American Idol."
---
News Anchor "I was a Kevin Spacey Fan Until He Sexually Assaulted An 18 Year Old Family Member."
A former Boston TV news anchor is about to hold a news conference, pointing the finger at Kevin Spacey for allegedly sexually assaulting an 18-year-old son
Heather Unruh's story is different because of the timing.  We've learned the alleged incident occurred at a bar on Nantucket Island in 2016. Our sources say the alleged victim reported the incident to police by phone sometime this year … he lives out of state. We have not been able to confirm if police investigated.
Heather Unruh tweeted last month — before the Spacey story broke — "The #weinsteinscandal has emboldened me — #truth time … I was a Kevin Spacey fan until he assaulted a loved one. The Kevin Spacey list keeps growing.  Once again you would not know it if you watched CNN and MSNBC.
---
New Kevin Spacey accuser claims attack was 'certainly more than a grope' Yet CNN & MSNBC Seems Not To Want To Cover This Story!
Just maybe, just maybe CNN will have a town hall , CE Cupp a panel and just maybe Rachel Maddow will talk more about a gay male Kevin Spacey molesting young boys?  No they are just fine ignoring this topic and flooding us news about adult women being sexually harrased.
The latest accusation of sexual misconduct against Kevin Spacey comes from a man claiming the actor assaulted him while they worked together in 1981.
Andy Holtzman, 64, told USA Today on Friday that he was running the film program at the New York Shakespeare Festival's Public Theater when he encountered Spacey, who had a role in their production of "Henry IV, Part 1."
He said he was on the phone when Spacey, then 22 years old, sat down in his office and almost immediately assaulted him.
"Within minutes, wordlessly, he was up and all over me," Holtzman told USA Today. "The aggression was certainly more than a grope. When I was finally able to push him off and scream (at him), he theatrically stepped back, incredibly angry, grabbed his coat and bag, stormed out and slammed the door."
———
Donald Trump! Trump! Trump! Rosie O' Donnell Has A Melt Down On the Radio!
In spite of the preposterous butt kissing by Howard Stern Rosie O'Donnell could just not get over Donald Trump being president.  Rosie O'Donnel who once stated that all little people freaked he out could not sop talking about the president. In addition O'Donnel bashed Megyn Kelly and all women activist groups for not supporting her fight against President Trump.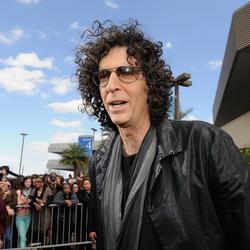 When a lame Stern asked her  if she was ever sexually harassed (his small audience probably laughing) she said no.  Then she seem to make up a story that she was, when she was younger and slimmer.
It was sad to see a one time talent like Howard Stern just kissing up to her and begging to be his friend! No hard questions just tons of compliments to one of the most hated women in America.  Just an FYI Rosie was permanently banned from the Stone & Digital Dave show!
---
Centralia parents sought after 16-year-old found weighing 54 pounds, unable to talk!
CENTRALIA, Wash – Police are asking for the public's help tracking down a Washington state couple after authorities found a 16-year-old weighing just 54 pounds last year. 
Both 45-year-old Anthony Foxworth and 42-year-old Mary Foxworth are on the run after pleading guilty to a criminal mistreatment charge in Lewis County Superior Court in October. On Wednesday, they failed to show for their sentencing hearing and a no-bail bench warrant was issued for their arrests.
When authorities found the child, he didn't know how to read or write and hadn't been attending school, according to KCPQ. The 16-year-old had also never been taught to use a toilet.
"It doesn't really get any worse than what we saw in this case," said Centralia Detective Corey Butcher.
Law enforcement first learned of the child's condition when the Foxworths sought medical help in January, 2016, telling doctors the boy hadn't eaten in three weeks, according to court documents. He was eventually taken to Mary Bridge Children's Hospital for treatment.
Doctors found that the boy was unable to talk and couldn't open his mouth far enough for a throat examination. He had multiple bald spots, was unable to stand on his own, had 24 teeth needing dental work and the skeletal age of a 13-year-old, among multiple other medical issues. Doctors initially thought he was between 8 and 10 years old.
A year later, the boy has reportedly put on 93 pounds and grown 3.5 inches while in the care of a foster family.
"The kid's doing great. So car to date, he's gained over 90 pounds. He's grown about 4 inches. He's finally in school. He's just doing awesome. Actually, I saw him a week ago. Totally different kid," said Butcher. "What people don't know is that there were three kids in this family, all biological children and the other two were totally fine. They did have some signs later on that they were starting to head down the same road that the victim was but their health and appearance was completely different than the 16 year old."
Anthony and Mary Foxworth were last seen in Grand Mound, Washington at a gas station with their green and silver 1998 Chevrolet Suburban (WA license DP25339).
They are also associated to a black 1999 Toyota 4Runner (WA license ASK0996).
---
Dogs Bite! Officials identify baby killed by family dog in Cleveland!
I have visited and seen many parents leave their small children with dogs unattended.  I have seen dogs running around not on a leash.  When I comment they say " my dog does not bite." A dog is not your kid. A dog is not your spouse or love companion.  Many people can't accept this.  They are DOGS!
Sharp teeth, a strong bite unfortunately can do lots of damage.
Officials have identified a 2-week-old baby girl who was killed by a family dog Friday.
She was taken to MetroHealth Medical Center where she died, police said.
Police responded to a report of a child who suffered head trauma from being bitten by the dog, Lanton said.
She was in the first floor of a bedroom when the dog, a German Shepherd, got loose from the kitchen where it was fenced in and bit her.
The city's prosecutor's office will consulted for possible charges.
——-
Howard Stern Fan Attacks STONE & Digital Dave on the Air!
We knew it was coming! Stone & Digital Dave who have been at odds with Howard Stern made a huge mistake! In their claims and many others that Howard Stern is a shill of himself.  They found a Howard Stern fan and brought him in the studio.
They wanted this Howard Stern fan to express why he is still crazy about Howard Stern.  One thing led to another and chaos erupted!  As STONE & Digital Dave were bashing Howard, the fan got mad as he rebuked their comments. The next thing, he was tossing water at Stone & Digital Dave and a near brawl occurred until staff members stepped in and settled things, eventually escorting the unruly Howard Stern fan out.
——–
Is Megyn Kelly Now playing the Woman Card Because of Low Ratings and Trying to Survive Her Disgruntled NBC Employer?
It has been reported that allegedly Bill O' Riley was a swine towards woman and you told your story 1000's of times. O'Riley and the late Roger Ailes were fired. Does she continue to talk about this because of faltering rantings?  She is a lawyer go after Bill O'Riley already and Fox then.
NBC News host Megyn Kelly spoke out against her former colleague Bill O'Reilly and her former employer Fox News during an emotional monologue on Monday.
In a five-minute segment, Kelly said that during her time at the network, it "was not exactly a friendly environment for harassment victims who wanted to report in my experience." (Though she noted that the network had made significant recent improvements).
She said she spent all weekend on the phone with women who used to work at Fox News. Those conversations were prompted by a New York Times story that detailed O'Reilly's massive sexual harassment payouts. Kelly then used her monologue on her Monday morning show to push back against his claims that no one ever complained about his behavior.
"O'Reilly's suggestion that no one ever complained about his behavior was false. I know because I complained," Kelly said.  Right now jobs have been lost.  But the bottom line is it's her word vs his.  If she is so confident take action.  Take note that this is the same woman who said racism has stopped!
——–
Fox renewed Bill O'Reilly's contract a month after he paid a record $32 million to settle a sexual harassment claim!
Former Fox News primetime host Bill O'Reilly settled a sexual harassment claim in January for a record $32 million. 
One month later, Fox News' parent company, 21st Century Fox, renewed O'Reilly's contract, giving him a four-year deal with a $25 million annual salary. 
21st Century Fox executive Rupert Murdoch and his sons decided to stand by O'Reilly despite the mounting allegations against him.  Former Fox News headliner Bill O'Reilly settled a new sexual harassment claim for a record $32 million in January, The New York Times reported on Saturday.Longtime network analyst Lis Wiehl accused the prime time host of repeated harassment, a nonconsensual sexual relationship, and sending gay pornography and other sexually explicit material to her, sources briefed on the matter told the Times.One month after O'Reilly settled the claim — which was at least the sixth agreement that had been reached relating to O'Reilly's sexual misconduct — Fox News' parent company, 21st Century Fox, renewed the host's contract with the network and agreed to a four-year deal with a $25 million annual salary. Former Fox News headliner Bill O'Reilly settled a new sexual harassment claim for a record $32 million in January, The New York Times reported on Saturday.Longtime network analyst Lis Wiehl accused the prime time host of repeated harassment, a nonconsensual sexual relationship, and sending gay pornography and other sexually explicit material to her, sources briefed on the matter told the Times.One month after O'Reilly settled the claim — which was at least the sixth agreement that had been reached relating to O'Reilly's sexual misconduct — Fox News' parent company, 21st Century Fox, renewed the host's contract with the network and agreed to a four-year deal with a $25 million annual salary.
———-
Dr. Commercials
While channel surfing I came across a show I never watch and now I know why. The spinoff from the Oprah Show the infamous Dr. Phil Show. This show was unwatchable first because of the stupid people on it and then the commercials not the content of them but the number of them. There was 7 commercials for every 5 mins of the Dr. Phil show content. Now sitting through 7 commercials in a row was unbearable and then he would return and try to cliff hang you for the next upcoming segment. I didn't make it I had to turn it off and you will too. I don't know how he has any ratings. To make matters worse at the end of his show he has the nerve to highlight and hawk his wife's beauty products with a 5 min in studio commercial. Painful TV!

——
Broadway Bruce Springsteen vs the Common Man! How Much Longer Will He Bleed The Folks – Born In The USA!
I have never been a fan of Bruce Springsteen.  I remember when I was real young and they hyped this guy out of nowhere. I have had numerous free tickets to go see him and never chose to go.  I was always told his lyrics were great, the shows were long and he is for the common man. Really?  I  am sure he gives to charity causes, but how many more years can he play voice of the common man and continue to raise ticket prices for his concerts?  How much more money does this guy need to make?  Unlike the late great Tom Petty who would try to keep  concert prices down or even do a show at times for a bargain general admission price. No not Bruuuuuce as his so call fans chant.
Springsteen is now launching a Broadway show to bleed his loyal fans at a higher rate. This of course to avoid the cost of paying roadies, concession workers, etc and providing income for the common man. He gets to avoid all this. He now gets chauffeured on and off a stage and back to home like a man who no longer wants to be part of the public.  It is like him saying If you want to see me come, because he no longer has to go to your sites!
The NY Post describes A crowd at the opening night of "Springsteen on Broadway" made the Walter Kerr Theater look more like the Vanity Fair Oscar party than any usual Great White Way debut. And afterward, Ralph Lauren even shut down his Polo Bar for its first private party ever to celebrate.  This is your Bruce Springsteen now!
Before the lights even went down, schmoozing in the aisles were Lauren, Steven Spielberg, David Geffen, Jimmy Iovine, Ron Meyer, Les Moonves, Richard Plepler, CAA's Rob Light, Andrew Lloyd Webber, Tommy Mottola, Tom Hanks, Robert De Niro, Tina Fey, Brian Williams and Christy Turlington.  Do you think any of these people paid for their seats?
Sen. Chuck Schumer yelled over to Democratic rainmaker Geffen, "I am here because of you!" — and it wasn't clear if he meant the show or his political career.
When the Boss arrived onstage, even the power brokers bellowed, "Bruuuuce!" After closing with "Born To Run," Springsteen dashed to an after-party at the Hard Rock Cafe to hang with VIPs including his manager and producer Jon Landau, Sony Music CEO Rob Stringer, Jujamcyn Theaters president Jordan Roth (in a haute-rock blood-red leather McQueen suit), Daryl Roth, Richie Jackson and "Hunger Games" producer Jon Kilik.
Later, Springsteen was at Lauren's Polo Bar for another bash where well-wishers also included Edward Norton, Laura Linney, Bob Woodruff and Julie Chen.
Don't  worry Springsteen fans you will see your Bruuuuce  on Broadway while you are paying super high prices for your tickets, just to pay for the freebie seats Springsteen gave to his Hollywood and political buddies.  Bruce will bleed the common man at rates of $400, $500 $900, thousands and more. Then if old Bruuuce is not making enough he will hold tickets and try to squeeze out thousands as he makes them seem to be more scarce.  Face it folks your voice of the common man has gone Broadway and even Hollywood!  Mr Cliche song writer as he would say is breaking your  bank which in turn is breaking your back………Jack and now you can't even afford to go to Baltimore and back!
—–
Foo Fighter's Dave Grohl  on The Late Late Show
James Corden's "Carpool Karaoke skit it became UNCOOL!"
Speaking to British music publication, New Musical Express, the band members admitted on Friday that filming James Corden's "Carpool Karaoke" skit started losing its luster after a few hours.
"By hour three in dude's car, it got less fun," guitarist Pat Smear said. "It kinda went on. When we stopped at Guitar Center, that felt like we were done, but it was like 'this is halfway'."
This is Dullsville…DUDE! 
The rock group drove around with the "Late Late Show" host and stopped at the Los Angeles music store for a jam session.
No offense to Corden though, said lead singer Dave Grohl. A packed car just isn't his element.
"Oh he definitely is [a music lover]. And he's a very nice guy." Grohl said of Corden. "But you know, I don't mind singing my own songs at [the UK's] Glastonbury or The O2, but if I had to sing you a song right now, I'd be too embarrassed."
---
The Juice is loose!

The Juice is loose! At last 9 years of redemption? Huh? Oh he was guilty on this one. Well 12:01 Sunday Oct 1st Mr. Simpson was set free. I am now taking bets when he will be back in. I for one give him under a year! Fla. Attorney General says we don't want him in our state. Oops! Where to go OJ?
Donald Trump Thinking of Resigning?
On our show in 2 weeks the Intern who said he heard that DONALD TRUMP was actually thinking about resigning and………WHY? We will test the validity of this intern on our show.
——
Donald Trump vs Lebron James!
Donald Trump un-invites Steph Curry to the White house after Curry said he would not attend the white House/NBA champs ceremony.  Mr. Overrated Basketball player Lebron James had to add his two cents by adding the following Tweet:   U bum @StephenCurry30 already said he ain't going! So therefore ain't no invite. Going to White House was a great honor until you showed up!  
VS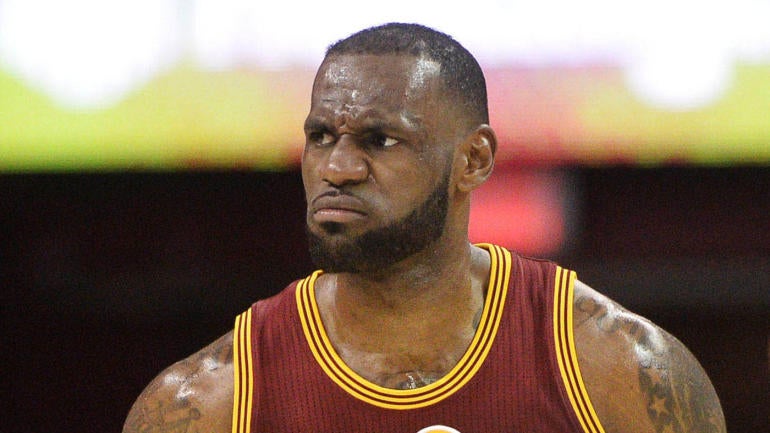 Wow! It has gotten very ugly in America the Elite Liberals Burkeoff's keep attacking the highest office of America.  I think he called the president a bum?  And true to his reputation Mr. Counter puncher, President Trump always has to respond no matter what the situation is. Should Cavaliers fans think about not showing up for the first few home games in protest?  Why is Trump attacking the NFL though?
—-
Bad Pepsi? Lock this Joker up forever!
So this might just be a ploy to boost rival cola sales overseas but this tragic story could be a big fake. Why? You say, well HIV can not be contracted in this way. Unless a person drank the soda right at the point of bottling the virus would never survive. If that were the case the HIV would be spread through food service. A noted survey said that 24% of food handlers in LA and San Francisco have the HIV virus. Ergo there would be a major outbreak in those areas. This one is quite fake not to mention where this contamination took place not in the USA. A glass of tea sounds good!
Emmy Awards or a Donald Trump Roast? Emmy Awards Match All-Time Low Of 2016 With 11.4M Viewers; Hits Demo Low!
With 11.38 million viewers tuning into the 69th annual Primetime Emmy Awards is even with last year's show on ABC, which was the all-time low. The 2016 show was down 5% from the 2015 show, which was the previous low.
Some blame competition from the NFL's Sunday Night Football games; NBC drew a 6.4 rating and 18.5 million viewers for the Green Bay Packers showdown with the Atlanta Falcons during the Emmys. Others point to the increased attention the Television Academy has given to shows with fragmented audiences on premium cable and streaming services, while broadcast networks are winning fewer awards.
Others blame it on the blatant Donald Trump Bashing.  Could it be that America is finally tuning out and tired of the Hollywood trend of Trump bashing?
So, in the event you want to see just some of the ways the president was attacked during the show, this short video showcases 34 times the president was referenced. The bashing was led by Steven Colbert and Alec Baldwin.
——
Is Donald Trump Having a Meltdown??
The most polarizing duo in radio Stone & Digital Dave who have often praise Donald Trump for being a leader and  and trending to be a great president.  However one has stated facts that Donald Trump is having a meltdown?
Tune into the Stone & Digital Dave Show on Sunday at 5 PM EST on 93.3 Freedom FM or listens to them on the internet type in 93.3 Freedom FM Tallahassee and click listen live.
———
U2 blasts Donald Trump during fiery appearance on 'Jimmy Fallon'
U2 one of the greatest and most popular band to ever come to America chose to be of the latest famous folks to blast Donald Trump.  But, most strikingly, they discussed President Trump's controversial decision to "wind down" DACA (Deferred Action for Childhood Arrivals) which protects approximately 800,000 "dreamers" — people who were brought into the country illegally as children.
We also spoke about this on our radio show.  We also asked if he did not eliminate this when would the influx of  this illegal immigration process. To U2's credit they are known for taking many polical stances in the past.  Not just your typical  famous liberal band seeking fame or rejuvenation of fame in choosing to blast President Trump.
——-
WOW! Clinton set up backfired but using it for book sales.
Wow they practiced and set up fake lurking!!!! According to CNN who knew?
Wow! Wow! Wow! Breaking news! Hillary lost because she is delusional. Get this she is trying to sell her book with even a bigger lie. Proof shown on Fake News CNN saying Hillary planned and practiced the supposed stalking of Donald Trump before the second debate. That is why she stepped in front of the Trump lectern and chair hoping he would lurk over her. She had a fake 6'3" Trump stand in to lurk as they hoped he would. It looks to me that she got as close as possible to his station to make it look like he was standing over her. BACKFIRE! Didn't work and gain her no sympathy. But she is now trying to bring this up so she can sell books and call the President a creep. Has she lost her mind? Who is a bigger creep then Bill Cigar Clinton? No wonder she lost.
Ted Nugent and David Crosby Rockers at WAR!
Moto City Mad Man says, "That bloated drug, alcohol laden slob is just stupid." He said this after hearing Crosby's statement that the reason Nugent was not in the Rock-n-Roll hall of fame is because he has no talent. Wow! That smarts. We all know why Nugent is not in and that is because who is running the show in entertainment? The far left. Nugent also mentioned his 60 million albums sold and some 6000 concerts. That says all-star and hall of famer to me. Question do you think Ted belongs in the RR Hall of fame?
It's been an utter disaster for Megyn Kelly since kicking things off at NBC. The New York Post reports Kelly's Sunday show has been pulled two episodes sooner than scheduled due to poor ratings. Ouch.
We broke the store first but the NY Post is taking credit and is a powerhouse so we will just defer!
Last week, Sunday Night with Megyn Kelly set another viewership low with just 2.71 million total viewers. In the last three weeks, her show has failed to beat the years-old Dateline rerun the network ran in her show's time slot when Kelly took a week off during the Fourth of July holiday weekend.
According to the New York Post, "Kelly's ratings-challenged Sunday show was announced as a limited" run that would return after the football season. The network was reportedly angling for at least ten episodes but apparently decided to end Kelly's misery after eight episodes as Kelly's downward spiral in the ratings did not stop.
So they now are going to give her one last shot before they eat the contract by giving her the last hour of a three hour today show.  Hopefully Fox won't be stupid enough to try to buy out her contract.
——
 SCOTT "Chachia " Baio to: "Rosie O'Donnel Go To Korea Already!
On Friday, Rosie O'Donnell, wearing a pussy hat and speaking in what she apparently thinks is a feline's voice but in reality sounds like she ingested too much helium, apologized to North Korean dictator Kim Jong Un, whining, "Hey, Mr, Kim Jong Un? Sorry if I didn't pronounce that right. Anyway, sir, our president Donald is a moron. Don't listen to him; we don't."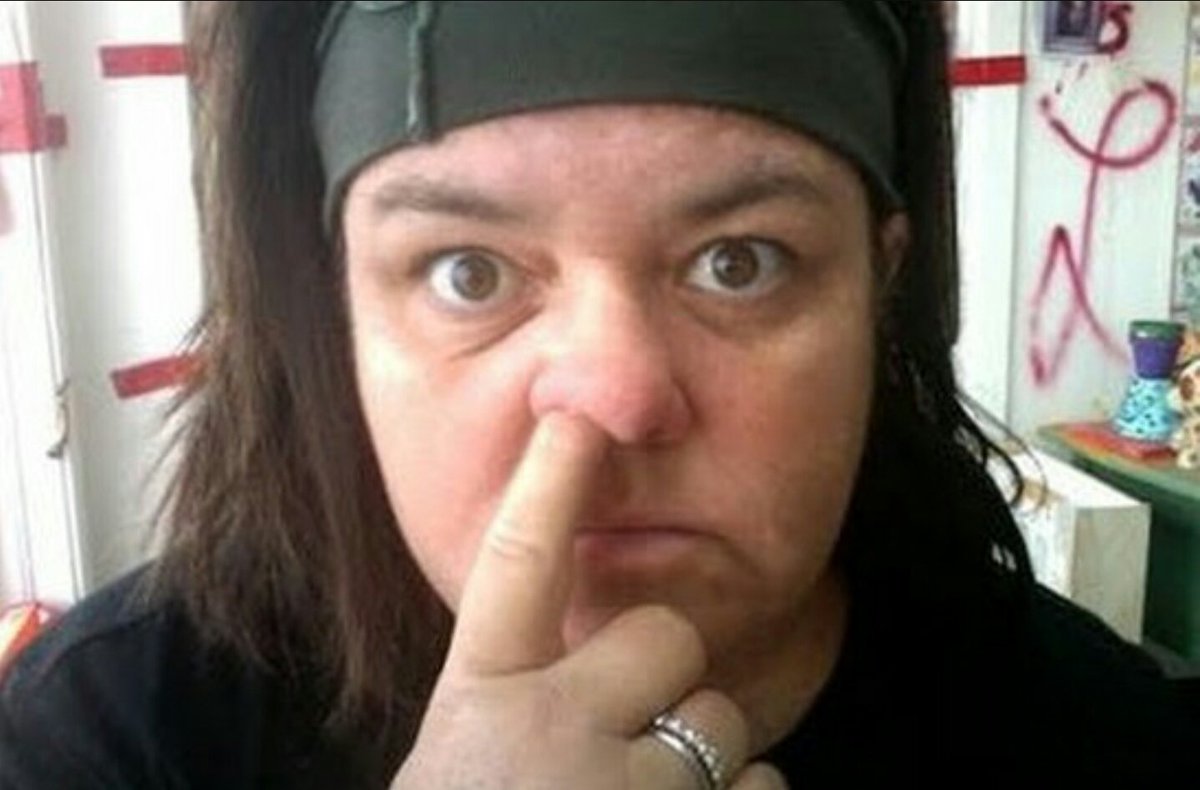 Actor Scott (Chachi)  Baio suggested Rosie O'Donnell move to North Korea after she sent a message to dictator Kim Jong-un insulting President Trump.
"If Rosie O'Donnell likes Kim Jong – un, the North Korean dictator so much, how about moving there?!?!"  It is venues like Sirius Radio that put names on their station and not talent to keep relevant!
——
Maxine Waters Denies Getting Any Lewd Pictures From Eric Bolling!
Eric Bolling who has been at feud with Maxine waters denies still sending any lewd pictures.  We already know of  two was Maxine Waters one of them?
 Eric at times in the past just could not talking about Maxine at times.
Fox News Host Eric Bolling "Does Not Believe"  He Sent Lewd Pics: Report:  "Actually, I think I Might Have Been Set-Up!"
"The women did not solicit the messages, which they told colleagues were deeply upsetting and offensive," wrote HuffPost freelance journalist Yashar Ali. "One of the recipients said that when she replied to Bolling via text, telling him never to send her such photos again, he did not respond. Four people, outside of the recipients, confirmed to HuffPost they'd seen the photo, and eight others said the recipients had spoken to them about it." 
Bolling recalls no such inappropriate communications, does not believe he sent any such communications, and will vigorously pursue his legal remedies for any false and defamatory accusations that are made." Later, in an exclusive statement to Breitbart News, Bowe said, "The story is based on anonymous sources and not true. No such unsolicited communications occurred."   Now Boller is feeling he was set-up. When he was question he stated "no comment talk to my Lawyer."  Now all the accusers have not come out publicaly except one and as we reported one other works for Fox Business AM.
Coming in Late August the Stone & Digital Dave Radio Show!
——
 Fox News host Eric Bolling suspended after lewd photo accusation!
 Eric Bolling who has been accused of  being a racist by many viewers, we can now add PERVERT?  The Longtime Fox News host has been suspended amid allegations that he texted a lewd photo to multiple female colleagues in years past. A Fox News spokesperson confirmed Saturday that his suspension is "pending the results of an investigation, which is currently underway."
Law firm Paul Weiss, which has  investigated complaints lodged against other high-profile network employees, is conducting the investigation, the spokesperson said.
The suspension comes a day after the Huffington Post reported that he sent an unsolicited photo of male genitalia to at least two female colleagues at Fox Business and one colleague at Fox News.  One was already idenitified.  According to our sources he also sent one to Nicole Petallides however, not confirmed yet.
Check out the Stone & Digital Dave Radio show on 93.3 FM starting in late August.
——-
Teen accepts dare to put a hammer in mouth – and it gets stuck!
A teenager has shot to viral fame after getting a hammer stuck in her mouth – and now her mother has had to 'hide the toolbox'.
Kaley, 14 from Louisiana, was chatting with her friend about Korean boy band BTS. She described one of the pop stars as 'so beautiful I could shove a hammer in my mouth'.Luckily after around ten minutes she was able to get it out, but not before the picture had proceeded to go viral on Twitter.
——
Epidemic in Entertainment
I overheard a young person say I wish I were rich and my life would be so much better. Well if that were truly the case then the above pictures of rich and famous people who committed suicide would be blank. No, good mental health might be the best thing you can wish and hope for. Those celebrities obviously had bad mental problems that pushed them to end it all. It is an epidemic among the rich as well as the poor and perhaps talking with a mental health professional could change the bad outcome. It seems to me no one is raising the red flags that could help anyone who is on the path to destruction. No being rich does not solve all problems but maybe a comment of concern could. Depression has no prejudice as to how much you make or own and without help we will lose more talented people that had much more to give.
THE STONE Forum!                                                                                                               Coming soon to 93.3 FM!
What Major Band is About to Reform?
Breaking news from the STONE & Digital Dave Sources!  The band with David Lee Roth leading  soon will not be Van Halen, but the David Lee Roth Band.  According to our sources one more member of Diamond Dave's band needs to commit and they will start a mini tour with possible many more dates to follow?
 So it might be still another year before David Lee Roth will hook up with the Van Halen Clan again.  And most real fans know there is no real Van Halen without David Lee Roth!
——
THE STONE Forum!                                                                                                               Coming soon to 93.3 FM!
Jeb Bush to GOP- "We Are To Easy On Trump."
Unlike the Liberal Democrats  The GOP Still Lacks Unity!
Jeb Bush slammed Republicans Saturday for giving President Trump a free pass on Russia — while blasting President Obama for the same thing.
"If your opponent does things that … your head explodes on … then when your guy does the same thing, have the same passion to be critical," the former Florida governor fumed at Ozy Fest, a Central Park festival hosted by the digital news magazine Ozy.
Jeb's jab appeared to be a thinly veiled reference to GOP leadership going easy on Trump for not criticizing Russia for its alleged meddling in the US elections. Trump has deflected criticism to Obama, questioning why his predecessor did not publicly disclose concerns about Russian hacking after the CIA first alerted him. Obama has said he confronted Russian President Vladimir Putin in a private meeting. The major problem is many GOP elected officials are afraid of being attacked by the liberal bashing Trump media. So they are in fear of giving the President 100% of their support.
—–
A CURE FOR BALDNESS?
Is this doctor a quack or does he have a fact? Japanese cosmetic company Shiseido expects to have baldness cure on the market by 2018.  The Dr. who  claims to spearheaded this wants to appear on the Stone & Digital Dave radio show stay tuned!!
———
NYC subway rider wakes up to man urinating on her face!
Only in NYC folks!  A twisted strap hanger peed onto a woman's face on a Queens subway train early Thursday. The 26-year-old victim told police she was listening to music with her eyes closed while sitting on a J train in Jamaica when she felt something wet splashing her in the face around 2 a.m. To all the people who think NY is so great.  Don't be fooled folks!  Enjoy your Left Coast, Mid West and South. NYC is not all it is cracked up to be!  
– ———————-
Morning Joe = Morning Skirt Chaser!
Joe Scarborough, host of MSNBC's "Morning Joe," announced on CBS' "The Late Show with Stephen Colbert" Tuesday night that he is leaving the Republican Party to become an independent.
Scarborough, a former GOP congressman from Florida, revealed the reasons behind the move, saying he believes the Republican Party has "betrayed their core values."
Jay- Z to Kanye West "Shut Up & Stop Wearing Skirts!"
From the shots fired between Jay-Z and Kanye West on their respective albums, anyone with a brain could have surmised that there was beef over money.
West has left Jay-Z's Tidal music service, saying the company owes him more than $3 million. Allegedly, the beef Ye has with Jigga is twofold: His The Life of Pablo album, which was not available anywhere but Tidal when it dropped, resulted in 1.5 million new subscribers to the service, for which West was supposed to get a hefty bonus. Ye also says that Tidal reneged on reimbursing him for music videos.
Jay Z must be thinking to himself about West, the Kardasians have emasculated you so much like Bruce Jenner, that now you are wearing skirts!
Kathy Griffin questioned by Secret Service over controversial Trump photo!
The fallout over Kathy Griffin's controversial photo where she is seen holding a fake severed head of President Donald Trump appears to be continuing for the comedian, as she was reportedly questioned by the Secret Service for over an hour. Who knows what caused this kooky lady to do such an inane thing.  Remember she was an employee of CNN.
——————————————–
Comi-What?
Comi-Com it's the largest comic book convention all over the world. I think. Well at least in the US.
Picture this, some place where people dress up as comic book characters and TV and movie heroes and villains. Sounds like fun to me. This is a 3 day event that takes place in NYC and other venues every year and brings thousands of people. Some people dress up and some just come to gaze at the event. There also booths with some of the stars ready to sign autographs. This event is a nerd and geek's wildest dream, said lovingly. 
Star Wars Stars?
These guys are who now?
Digi what?
Now that's more like it.
Hold on to your seats and this year it's October 6th, 7th and 8th in NYC check your local listings for place and time. Enjoy the fun I know I will.
Accused kidnapper spotted at vigil for alleged victim.
Colleagues and students of a University of Illinois student have reacted in shock after he was charged with kidnapping a Chinese scholar now believed to be dead.
Brendt Allen Christensen, 28, was among a select few admitted to the University of Illinois' highly competitive physics graduate program in 2013.
But he told his graduate adviser last year that he had changed his mind, Professor Lance Cooper recalled on Saturday.
He didn't say why, and Christensen continued taking classes and teaching as a graduate assistant. He earned his master's degree in mid-May.
Christensen is now in federal custody awaiting a court appearance on Monday in the June 9 kidnapping of Yingying Zhang, the 26-year-old daughter of a working-class factory driver from China.
————————————————————
Facts About Fireworks: 11,000 Injuries, 4 Deaths in 2016!
The Fourth of July means fireworks across America and that can mean thousands of injuries and trips to hospital emergency wards. 
An estimated 7,600 of the total 11,000 fireworks-related injuries in 2016 were treated in hospital emergency departments during the period between June 18, 2016 and July 18, 2016, according to a report on 2016 by the Consumer Products Safety Commission and its National Electronic Injury Surveillance System.  CPSC Chairman Elliot F. Kaye: "You have to keep fireworks, especially sparklers, away from kids," All should remember the NY Giants Football Player lost a couple fingers and is now doing public announcements promoting the danger of fireworks! The highest caution is recommended.
——————————————————————————–
The travel ban, hey guys how many more attacks abroad do we need before we realize people coming from those targeted nations might wish us harm. Great Britain, France and Germany might wish now that they had a ban in place years ago. We can't afford to put our citizens in jeopardy like those bleeding heart liberal countries, it is just a step away from a tragedy here in the USA ban them until vetting is perfect.
——————————————————————————————————–
THE STONE Forum!
Hillary Clinton to Friends " If Donald Trump Runs For Re-election I will run again!"
The Democratic party is fearing the worse. Some associates have leaked out that Hillary Clinton feels there is unfinished business.  She would welcome the opportunity to run against Donald Trump again if he runs for re-election.
—————————————————————————-
Bill Cosby trial
Ok folks this is an easy one, not like the MJ trial or the OJ farce. This one is cut and dry in my news reporting opinion he is guilty and not guilty. You may say Digital Dave what do you mean by that? Well, it is more like a date rape scenario. It is still wrong but it is more like the spider and the fly and I would think women that it may have happened to went willingly. When drugs are involved the outcome most times will be bad.
Point two, he learned his devious skill of drugging women back in the 60's when it went on all the time and no one cared. When an ugly 65 year old man wants a fling he might have to stoop to drug inducement. But in this day and age that's just wrong, no means no.
Point three, he did not assault 60 woman who never said a word for 30 years. Maybe a few of them but not all of them. This is where those women cause a disservice to the real victims and cause that grain of doubt in a juror's mind that causes a mistrial. Date rape is a serious thing in our country today and women and men must get their story out immediately. Folks don't be a victim for years and years and expect people to believe your story.
By DD